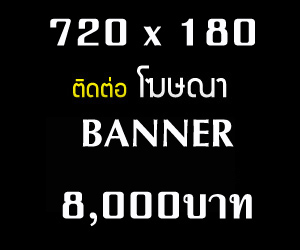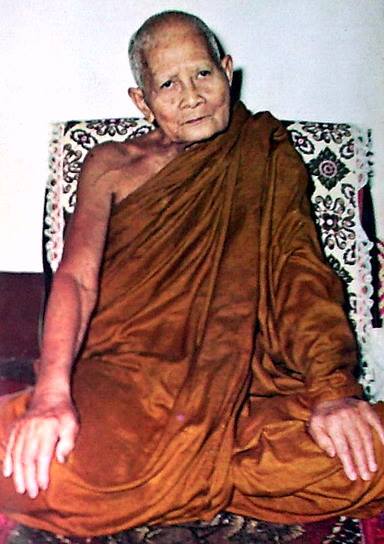 | | |
| --- | --- |
| | เหรียญมหาลาภหลวงปู่สี ( ตอกโค๊ต)สวยเดิม |

Luang Phoo Waen Sujinno Wat DoiMaePang
Luang Pho Waen Sujinno (Thai: หลวงปู่แหวน สุจิณโณ, RTGS: Luang Pu Waen Su-Chin-No, also Phra Ajahn Waen Sujinno, popularly known as Luang Pho Waen meaning Venerable Grandfather; 16 February 1883 - 2 July 1985) is one of the longest living students of Phra Ajahn Mun Bhuridatta and a very popular monk in Thailand. Luang Pho Waen Sujinno was also featured in the Asia Magazine. Another true ascetic at heart, he lead the thudong life until the point where he could not physically travel any more and had to settle in a forest monastery in the Chiang Mai region.

Luang Pho Waen Sujinno was a revered monk, highly skilled in Samadhi and Dhamma. The most remarkable characteristic of Luang Pho Waen was his dislike of crowded places. He loved to live alone in the forests away from people and urbanized areas just like his teacher, Ajahn Mun Bhuridatta. Some people said that Luang Pho Waen had achieved Arahant level. Tahn Joo Koon Nor ( Wat Dhepsirin ) had in fact mentioned that "There is a Phra Arahant, but he lives far away, deep in the forest".

Luang Pho Waen was born on 16 February 1883 (BE 2431) in Tambon Na Pong, Mueang District of Loei, Northeast (Isan) of Thailand to a blacksmith's family. He was named Yarn and had one elder sister. He ordained as a novice in 1892 at Wat Bodhi Chai in Na Pong at the age of nine to fulfill the wish of his mother when she died while he was five years old. At the age of 13, he became a Naen (novice monk) at Wat Poh Chai, Loei province. He studied with a number of teachers and later ordained as a monk at a temple in Hua Taparn District of Ubon Ratchathani at the age of 21.

As a novice monk, he studied the Dharma and Pali, even at that young age he showed exceptional ability. He eventually went Thudong (forest monk) with his teacher, Ajahn Wuhan, travelling from Loei to Ubon Ratchathani, where he remained to learn Dhamma from another teacher, Ajahn Sing.

During his Thudong, he met many disciples of Ajahn Mun whom he had wanted to further his studies under. Luang Pho Waen met Ajahn Mun in BE 2462 (at the age of 31) at Bahn Kor forest, Udon Thani province. Luang Por Mun Bhuridatta in Udon Thani who taught him the pursuance of a secluded life and the practice of meditation and Dhamma in the jungles. Subsequently Luang Pho Waen travelled very widely in the Northeast of Thailand in search of isolated places where he could meditate. His travelling also took him to Bangkok where he met Chao Khun Phra Upali Gunupamacariya of Wat Bowonniwet in 1921 with whom Luang Pho Waen spent several years studying and practising the Dhamma. Later Chao Khun Phra Upali took him to Wat Chedi Luang in Chiang Mai where Luang Pho Waen decided to change from the Maha-Nikaya sect of Buddhism to join the stricter Dhammayut sect ( forest tradition ).

Later he went Thudong again with Ajahn Dteu. Luang Pho Waen, endured many difficulties during his Thudong, he encountered ghosts, wild animals and other dangers but was never afraid despite warnings from local villagers. It was his wish to experience and learn from everything.

Luang Pho Waen spent most of his monkhood as a forest monk, travelling from one province to another on foot, climbing hills, crossing rivers and deep forests. He had also went as far as Laos, Cambodia, Burma and even Vietnam on Thudong. At BE 2470, age 39, Luang Pho Waen arrived in Lampang.

He met another disciple of Ajahn Mun called Ajahn Keow. He was told that Ajahn Mun was in Chiang Mai. Luang Pho Waen quickly Thudong to Chiang Mai to look for Ajahn Mun. Finally he met Ajahn Mun and Ajahn Dteu at Wat Chedi Luang. Ajahn Mun officially accepted Luang Pho Waen as his disciple. He studied Dhamma at Wat Chedi Luang.

After Ajahn Mun left Wat Chedi Luang for Thudong, Luang Pho Waen also went Thudong in Chiang Mai. He stayed at Wat Huainumrin in Chiang Mai Province for 10 years. During his long stay in Wat Huainumrin, he stayed most of his time in forests and only returning to the temple during the rainy seasons (Khao Phansa).